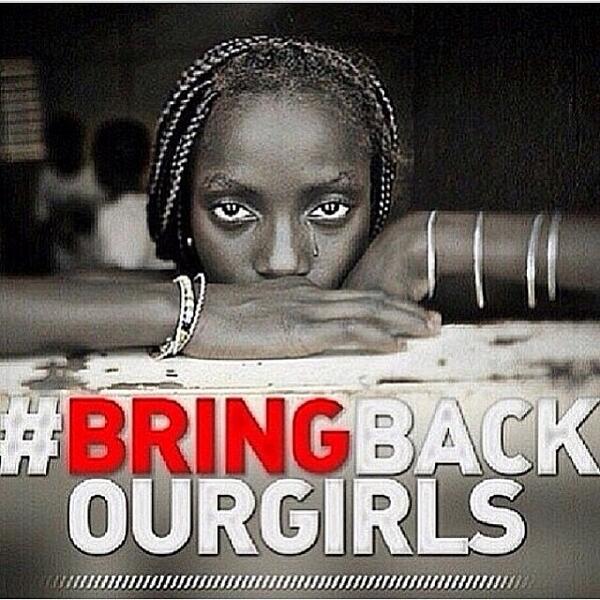 Boko Haram. This name stands for an Islamic militant group in Nigeria who have waged a violent campaign in the north-west for five years now. Due to one of their attacks the airport was closed, making travel difficult and isolation and miscommunication highly likely.
Boko Haram stands for 'Western education is a sin', and they often kidnap school children or attack schools, police stations, killing thousands. They are fighting for an Islamic state, they do not want 'Western influence'.
On 14th April they kidnapped over two hundred girls (reports vary, 234/276) from the Chibok Government Girls Secondary School in north east Nigeria. Today it is the 5th May, and the president of Nigeria has publicly responded to the crisis as of 4th May. The slowness of reaction has led to a loss of faith that anything will be done to recover these girls. Fifty five of them have escaped by themselves, two have died of snake bites, it is rumoured some of them have been sold in mass wedding ceremonies to their abductors. The army released news that they had rescued all but eight of the girls, a statement they had to withdraw. 
The scale of their fear and the loss, even if they are recovered, is too much for my brain to take in. There's a vigil tomorrow at 5pm in Piccadilly Gardens which I'll be attending. By flight I am six hours and forty seven minutes away from Nigeria, and two thousand and forty two miles away. But for accident of time and place I could have been one of those girls. #BringBackOurGirls.
Links to articles used to put together these statistics:
Azeenarh Mohammed: Why I'm joining the million women march for the missing Nigerian girls. 
Aljazeera: Nigeria leader seeks help over missing girls 
Farouk Chothia: Who are Nigeria's Boko Haram Islamists? 
BBC: Nigeria Missing Girls: President makes first comments. 
Your Community Blog: #BringBackOurGirls sheds light on missing Nigerian school girls.